Colorado State Symbols - State Gemstone Aquamarine
04.02.2016
If you watch Prospectors on the Weather Channel, you know that Colorado's state gemstone is aquamarine. The largest aquamarine crystal ever found in North America was found on Mt. Antero by Steve Brancato. It's now is the Denver Museum of Nature & Science. This photo of the crystal is from the Denver Post by C. Walker.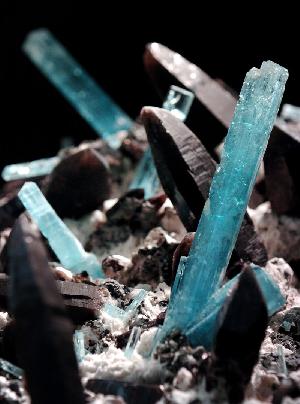 Mount Antero and neighboring White Mountain are both in Chaffee County Colorado. They are the center of aquamarine mining in the state. Antero is the 10th highest peak in Colorado, and rockhounding on either mountain is for experienced people in good physical condition - these are steep mountain peaks. Plus, much of the area has claims, so you have to be careful where you search for aqua crystals.
Mt. Antero's granite stock, is actually part of the much larger batholith of quartz monzonite - probably late Mesozoic or Tertiary age. The granite stock has many beryllium-rich pegmatites and veins. Minerals typically found in these pegmatites and veins include: beryl (the blue is aquamarine), quartz (lots of smoky quartz here), phenakite, bertrandite, fluorite, muscovite, molybdonite, topaz, amazonite and various combinations of these minerals.
Here are a couple of pictures of crystals found on Mt. Atero. The first one is from padisgems.com , the second is from irocks.com.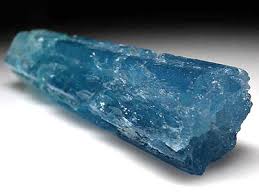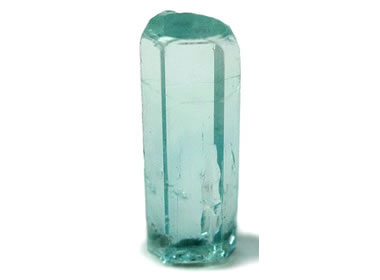 Colorado is surpassed only by California in the number of minerals found there; Chaffee county alone has over 127 minerals and 774 minerals can be found in the state. Thirty varieties of gemstones can be found in Colorado.
This is a picture of Mount Antero (from wikipedia) - as you can see, many of us couldn't get up the mountain, let alone get heavy rocks back down. It's only open about 4 months out of the year, and that high up, the weather is often ugly even during the summer months. If you watch Prospectors, you get a close up view of the rocky terrain and how quickly the weather can change.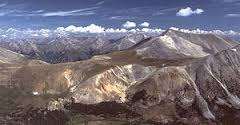 There are public access places available to look for aquamarine - but make very sure you are on one of them!